God has blessed Crossroads
in great ways.
On Sunday, September 6, 1981, the first service of the Northwest Baptist Temple was held in a banquet room of the Howard Inn in NW Washington. There were eighty-one people in attendance. Pastor Lou Baldwin and family, along with a handful of others, had been commissioned by the Fairfax Baptist Temple in Virginia to start this new work.
The church met in that location for about eighteen months. After searching unsuccessfully for a permanent meeting space, Pastor Baldwin and his small congregation relocated across the Potomac to Northern Virginia.
The renamed "Crossroads Baptist Church" held its first services on May 8, 1983, in a storefront at 5848 Columbia Pike, in Bailey's Crossroads, Virginia. Shortly thereafter, they purchased a freestanding two-story building nearby and relocated in September of 1983 to 3530 Moncure Avenue.
By 1987, Sunday School and worship attendance had increased dramatically, leading to the decision to remodel the second level and add partitions to create more room for classes. Two full-time staff members were added that year.
After seven years in the Moncure avenue facility, the need for more space was urgent. In August of 1990, the church purchased 1.1 acres of land at 5811 Hoffmans Lane. This site, approximately 500 yards from the Moncure facility, was fully developed to include a 20,000 square-foot building with an 800-seat auditorium and ministry space. The church occupied this facility in November of 1993, and added three additional staff members.
Over the years the church has become a lighthouse in the National Capital Area. Outreach ministries include Visitation, Bus, Addictions, Jail and Homeless. Church Ministries include Deaf, Single Adults, Single Parents, Seasoned Saints, Discipleship, Children's Church and Youth. The congregation currently gives over $300,000 annually to missions, and supports nearly two hundred missionaries and projects around the globe.
In August of 1995, the Child Development Center (CDC) was launched as a full-service, Christian daycare with capacity for eighty children. Crossroads Christian Academy was also founded as a vehicle to provide Christian education for families.
In 2013, construction was completed on the new Crossroads Child Development Center directly across the street from the main church building. Along with its capacity for 150 children the state-of-the-art, three-level facility has nearly 10,000 square-feet of usable space for education, offices and church functions. 
Annual church events include Couples and Singles Retreats, the Crossroads Ladies Conference, the Crossroads Youth Conference, Harvest Day and the Faith-Promise Missions Conference. Christmas at Crossroads and the Spring Production are full-scale dramatic events incorporating up to one hundred people.
The Conference on Evangelizing Black America (COEBA) is a Crossroads ministry/organization developed to raise awareness and support for church planting in black communities. Each summer, the church hosts the COEBA National Gathering. Twenty-eight new churches have been birthed from Crossroads through the COEBA effort.
Services at Crossroads are "Christ-exalting and congregationally exuberant." Visitors often describe the church as being warm and welcoming. The Crossroads Choir ministers in the Sunday and Midweek services and has encouraged many through various traveling events and professional recordings.
On September 11, 2011, during the church's Thirtieth Anniversary Celebration, Dr. Lou Baldwin's son, Kenny, became the church's second Senior Pastor. By the grace of God Crossroads' ever-expanding ministry continues to proclaim the life-changing message of salvation and abundant life in the community and the world.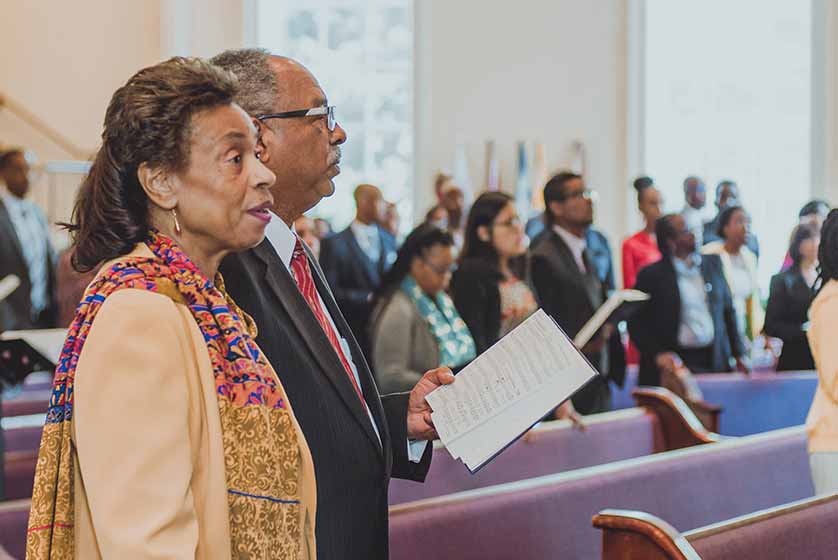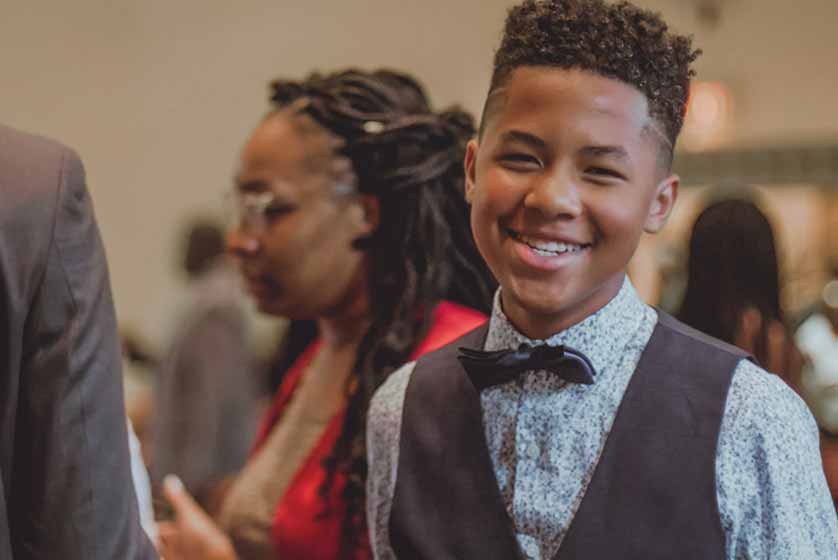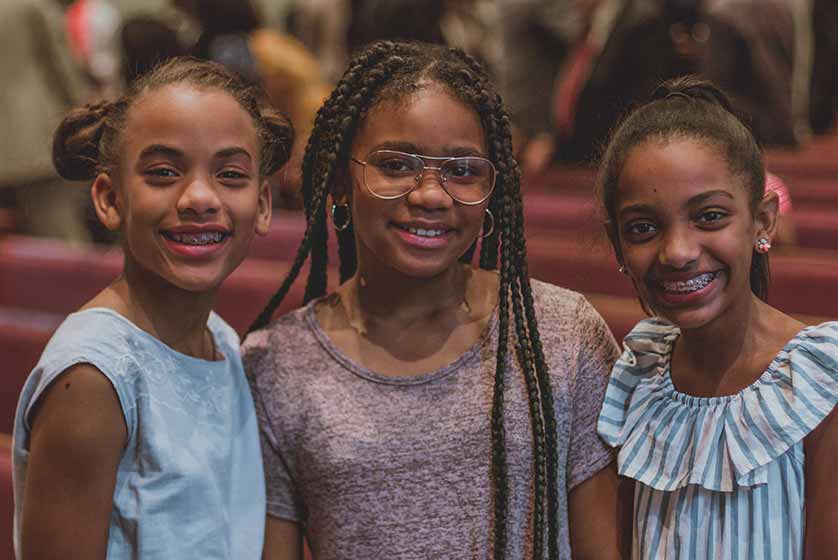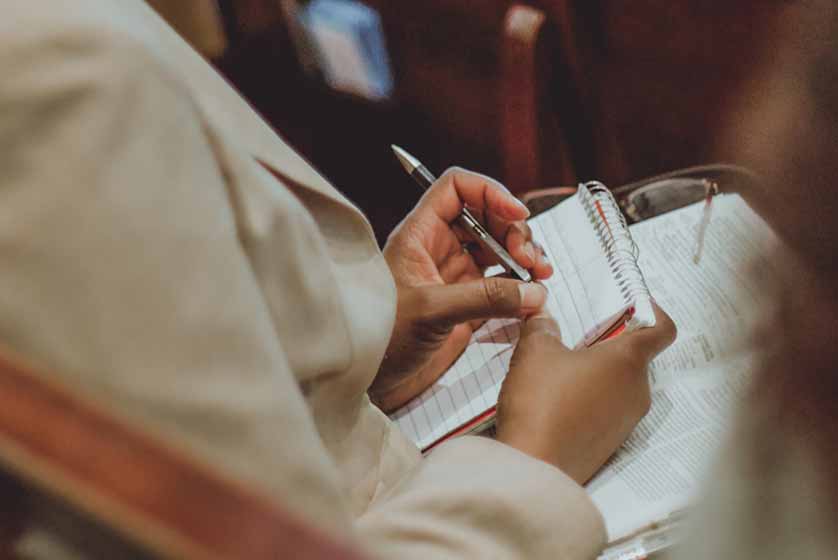 11:00 am (in-person and online)
6:00 pm (online only)
7:00 pm Wednesdays (in-person and online)
*Sunday School Classes @9:45 am